---
Range Rover SDV8 4.4 339BHP +60bhp +100nm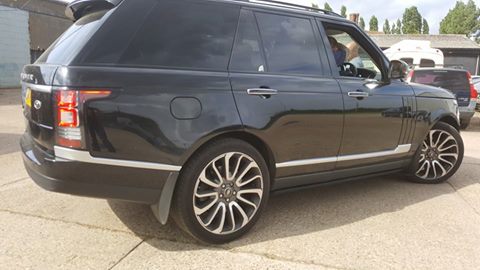 welcome to our website here is our recent work:
Our work on two Range Rover SDV8 with advanced EDC17 CP11 Bosch ECU with Torque Monitoring varied boost control and driver request via torque.
Range Rover, the SDV8 diesel engine offers a powerful, effortless driving experience that's rich in torque – 700Nm, delivering 339hp of power, whilst achieving 229g/km of C0₂. Parallel sequential turbocharging achieves consistent power and performance throughout the rev range; and the eight-speed automatic transmission is smooth and responsive, offering compelling driving refinement.
with our custom remap will give you +60 bhp at 3800rpm max torque of 800nm from 2200rpm we have customised this ecu to complement the 8 speed gearbox and make best use of the monstrous V8, we have seen 70bhp with 200nm contact us for more details.