---
Our E63 5.5 Bi turbo 549 hp to 660bhp +120 nm torque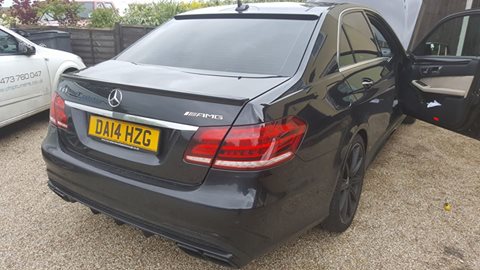 welcome to our site one of our recent vehicles is the E63 AMG 5.5 v8 twin turbo with Bosch MED17.1.3 Management.
 Our fully equipped workshop or van can accommodate your vehicle tuning  requirements at work or your home via mobile service or you can visit our workshop.
As Mercedes AMG Specialists Expect the very best gains at a reasonable price start from £350 depending on year and location of your AMG.