---
ECU Recovery Cloning Bad Flash Recovery Chip Tuning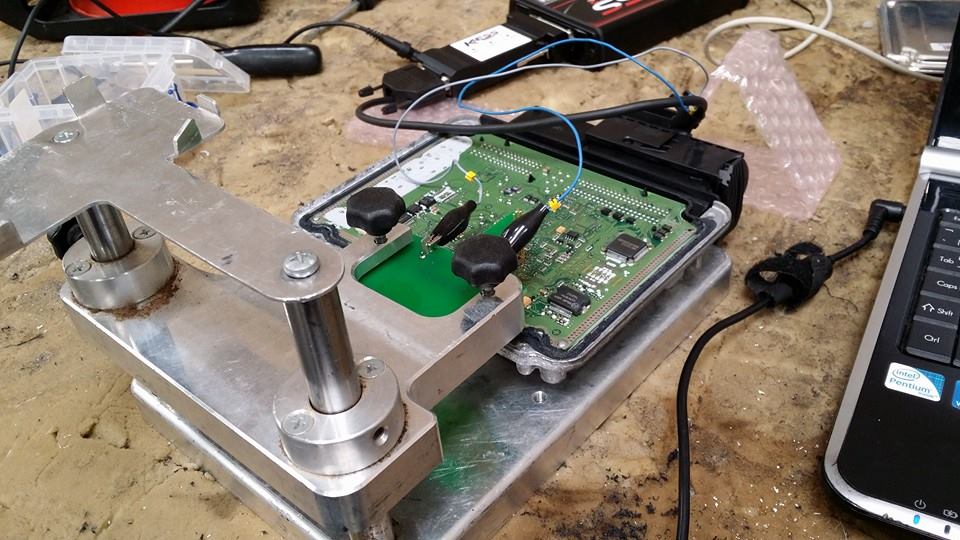 ECU Testing inc Repairs Cloning Remap
We are pleased to offer ECU Recovery for Most ECU from bad software upgrades Starting from £250
ecu recovery from £250

remapping from £200 

ECU Testing £30+ postage

ECU Cloning Supply and fit ECU from £250
Most Modern ECU have something called a Flash memory where the engine data is stored also a processor for example Motorola MPC 55 where the data is processed into real time with many calculations per second!!!
these also have a separate storage for immobilizer data chassis depending on ECU called E2prom eeprom memory some Siemens ecu have engine data stored in processor!
see pic fig 1 is flash memory fig 2 is processor E2prom is on the other side.
After many years of development we have unlocked the processor and eeprom flash to enable ecu recovery replacement with no need to go to the main dealers expensive we know,
the way ecu works though the years remain the same however the memory have increased and processing speed. the early Bosch ME7.xx have a operating system based on the Nokia early smart phones!!
we are here to help, you can even send us the ecu for:
immobilizer removal
cloning
ecu testing
ecu recovery
bad flash recovery
bad checksum
faulty ecu
full dpf removal
we offer a ecu file service and mobile tuning service and have a fully equipped workshop. with the very best equipment be sure we can fix most ecu and tune to the very best standard.
call us 01473 760047