---
Audi S3 Model 8V 2.0 TFSI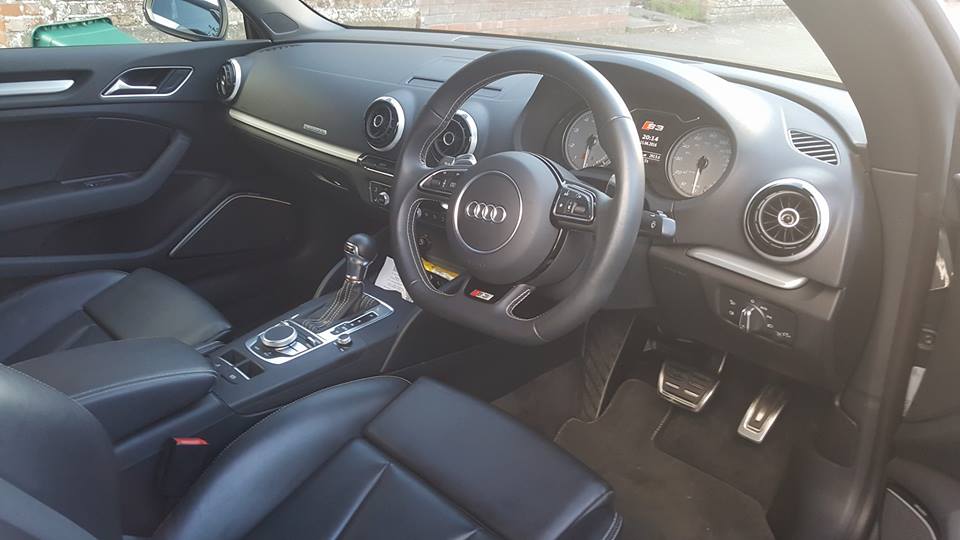 Welcome to our website we would like to present our Audi S3:
Audi S3 is powered by a 2.0-litre TFSI with an output of 221 kw (300 ps; 296bhp) with Siemens Simos 18 tricore processor with over-boost function and variable torque and boost control. It features new pistons with stronger bolts and new rings, as well as reinforced connecting rods with new mounts transferring the power to the crankshaft The Cylinder head is made of a new lightweight aluminium alloy designed with high strength and temperature resistance in mind. The engine is capable of delivering 380 Nm from 1,800–5,500 rpm, with its limit being at 6,800 rpm. The 4 cylinder engine has a combined fuel economy of 40.4 mpg manual (40.9 mpg S Tronic).
Our gains are 300-370/380 ps 380nm to 450nm stage 1 @ £400 all in depending on your location.
we can tune these engines via OBD port and all the VAG Group will not affect warranty or insurance.
our unique back to stock firmware comes from Audi themselves via dealer manufacturer FRF files so you have peace of mind, to go back to standard software is the vehicle is sold etc..
Contact US 01473 760047 please see our addition page for AUDI  expect only the very best.